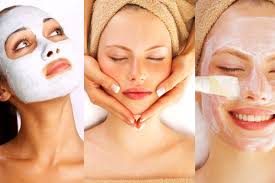 $10 Upgrades
Upgrades are an additional service integrated into your regularly scheduled massage service.
Up to 3 can be added to a 1hr session, 4 for a 90min session. Just let your therapist know which upgrade you would like to add.
+10 Minutes: Add an extra 10 minutes to any massage session
KinesioTape: Make your massage treatment benefits last beyond your session. Includes an assessment of tissues and KinesioTape application to 1 treatment area.
CBD Oil: Take your pain relief up a notch with our new hemp based CBD oil. We work the oil into your tight areas during any session.
Exfoliating Back Scrub: When's the last time your back got exfoliated? We place a steamed towel on your back to open your pores then use your choice of one of our natural based, vegan friendly Perfectly Posh scrubs to exfoliate the back. Feels like an amazing back scratching!
Exfoliating Foot Scrub: Give those tired feet some TLC. Our natural based, vegan friendly Perfectly Posh scrub is worked all over the feet, then a moisturizing lotion is massaged in to seal in moisture.
Hydrating Body Butter Treatment: Choose from one of our super hydrating body butters, also from Perfectly Posh to be worked into your massage session.
BioFreeze Treatment: Perfect for workout or weekend weekend warrior soreness, we apply cooling BioFreeze to the troubled area after working the muscles to relieve soreness.
Hot Stone Sampler: Want to try a hot stone massage but don't want a full session? The sampler allows few minutes of hot stone work on an area of your choosing at the end of your massage.
Mini Cupping Tx (6 cups): Application of 4-6 cups during your session for treatment of a specific area.
Detox Mud Tx: The Perfectly Posh Stripper Detox Mud draws toxins from the body with charcoal and volcanic ash. Excellent for feet, underarms and back.
Mini Mask Facial: Steamed towel barber-shop style, then your choice of Perfectly Posh mask (hydrating, detoxifying, anti aging or acne treatment) or beard conditioning treatment and scalp/facial massage.
As you can see, many of our Upgrade services feature products from Perfectly Posh. These products are naturally based, vegan friendly, no gluten/soy/parabens/paraffins/sulfates/lanolin and are made in the USA (including right here in Idaho!)
Received an upgrade and loved the products used? Click HERE and order your favorite Perfectly Posh to use at home!