We have several options available to meet your needs:
Standard Massage Services (includes optional hot towels and Gua-Sha treatment)

Optional Upgrades ($10 services can be added to any session)

Quick Fixes (Quick 30min Services)

Treatment Packages (Multi-Service Packages)
Products we use at Body Harmony Massage:
Biotone Massage Gel - for all treatments
Edens Garden Essential Oil Blends - for aromatherapy treatments
Perfectly Posh - for scrubs, mini-facials and body butter treatments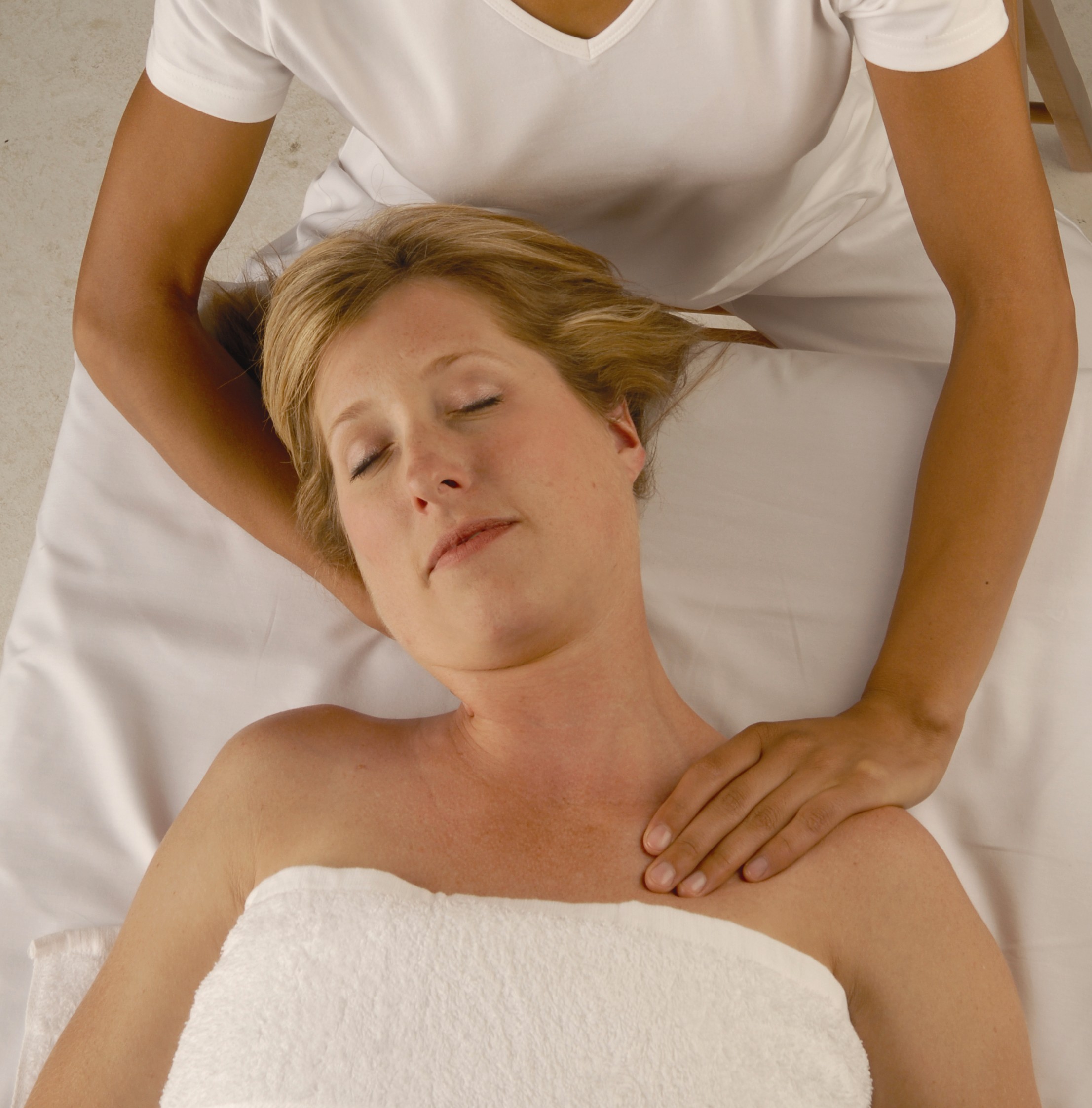 Investing in massage is an investment in your health. We believe that massage therapy should be affordable so that you can make that investment. Our Standard Services, listed below, are all the same affordable price.
Standard Massage Services:
30 minute......$25 60 minute......$55 90 minute......$80
Our Standard Massage Services Include:
Swedish Massage, Deep Tissue Massage, Gua-Sha and Trigger Point Therapy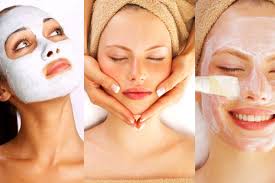 $10 Upgrades
Upgrades are an additional service integrated into your regularly scheduled Standard Massage Service. Just let your therapist know which upgrade you would like to add.
Custom Aromatherapy: Choose one of our essential oil combinations to be added to your session for a custom aromatherapy experience.
Back Scrub: When's the last time your back got exfoliated? We place a steamed towel on your back to open your pores then use our aromatherapy scrub to exfoliate the back. Feels like an amazing back scratching!
Foot Scrub: Give those tired feet some TLC. Our mint salt scrub is worked all over the feet, then a moisturizing lotion is massaged in to seal in moisture.
Hydrating Body Butter Treatment: Choose from one of our hydrating body butters to be worked into your massage session.
BioFreeze Treatment: Perfect for workout or weekend weekend warrior soreness, we apply cooling BioFreeze to the troubled area after working the muscles to relieve soreness.
Hot Stone Sampler: Want to try a hot stone massage but don't want a full session? The sampler allows few minutes of hot stone work on an area of your choosing at the end of your massage.
Mini Cupping Tx (4 cups): Application of 4 cups during your session for treatment of a specific area.

Detox Mud Tx: Draws toxins from the body with charcoal and volcanic ash. Excellent for feet or underarm areas.
Mini Reflexology: Reflexology treatment on your choice of the hands or feet.
Mini Mask Facial: Steamed towel barber-shop style, then mask or beard conditioning treatment and scalp/facial massage.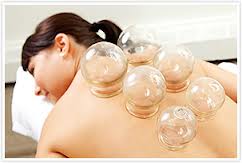 Need some work but don't have alot of time? Our Quick Fixes are perfect for when you just need a little bit of work or pampering.
30min Standard Massage - $25: 30min of any of our Standard Massage Services
Chinese Cupping - $30: Cupping treatment only on a specific trouble area. Great for a quick treatment of stubborn tight areas.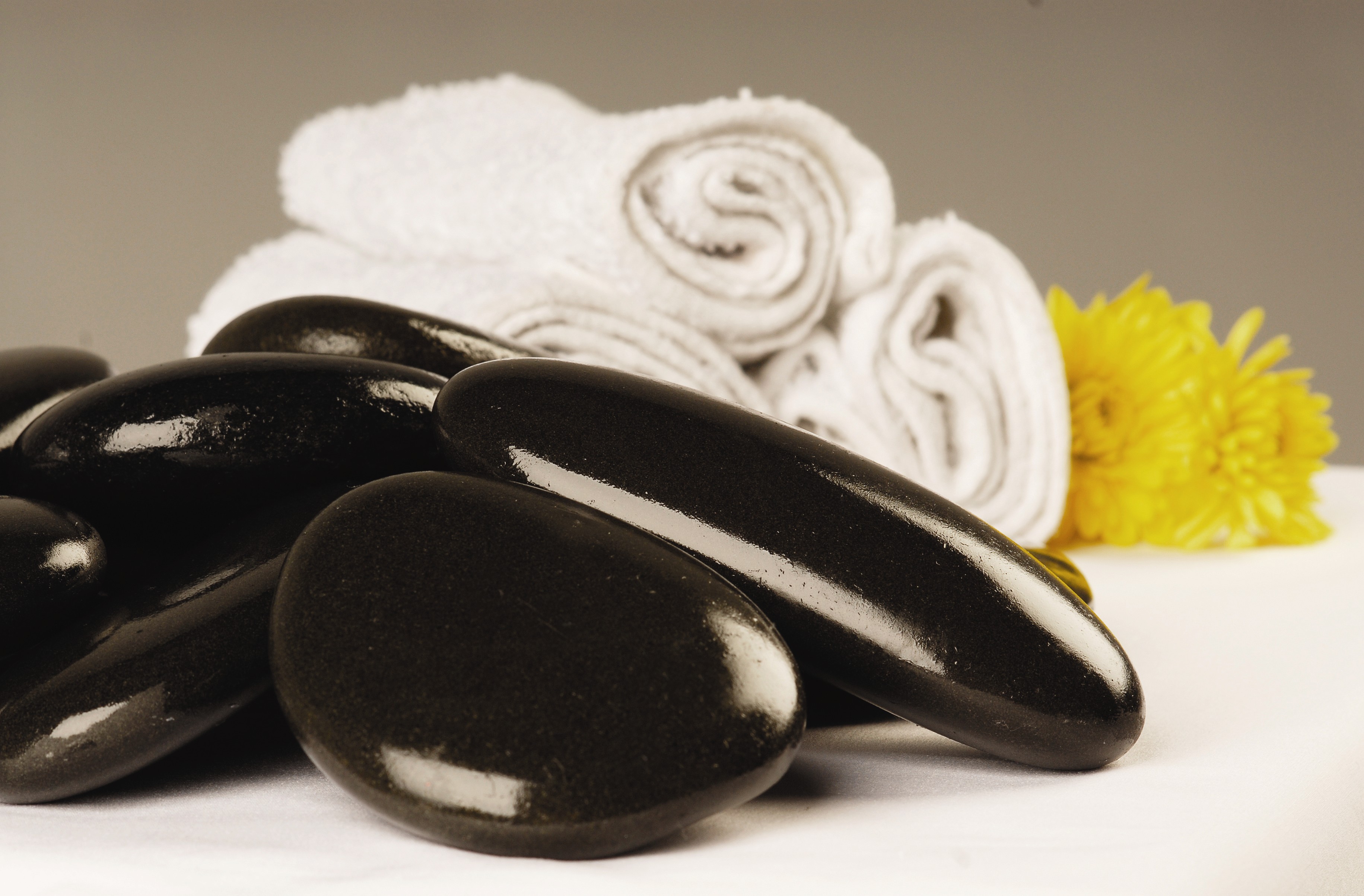 Treatment Packages
Our Treatment Packages offer groups of available services. Please see the "Massage Descriptions" below for details.
NEW Detox Mud Treatment Package - $75
1hr Standard Massage Sessions including our Charcoal Mud Mask applied to the back, underarms and feet
Hot Stone Massage Package - $100
90min Hot Stone Massage Session
Cupping Treatment Package - $90
90min Standard Massage Session integrating a full Chinese Cupping Treatment
Pamper Papa/Luxury Package - $100
90min Standard Massage Session with Steamed Facial Towel Wrap, Mini Facial (or Beard Conditioning for the guys) and Exfoliating Foot Scrub
Prenatal Massage Package - $65
1hr Prenatal Massage Session with Hydrating Body Butter Treatment
Massage Descriptions
Swedish Massage: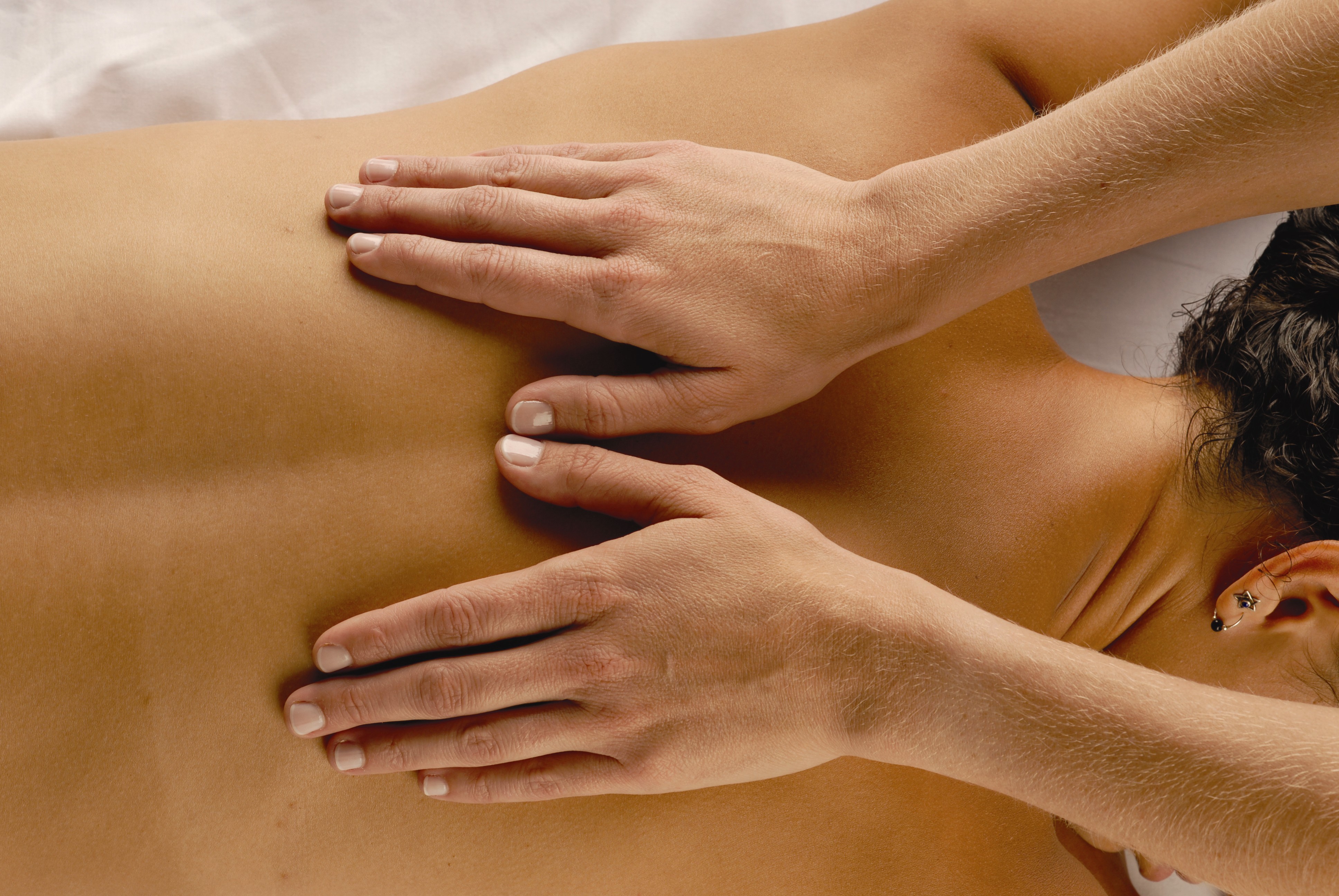 The standard massage technique in the western world. It refers to a variety of techniques for soft tissue manipulation with the purpose of relaxing the muscles by applying a variety of strokes. Excellent for general relaxation, relieving muscle tension and increasing overall circulation of the body.


Deep Tissue Massage: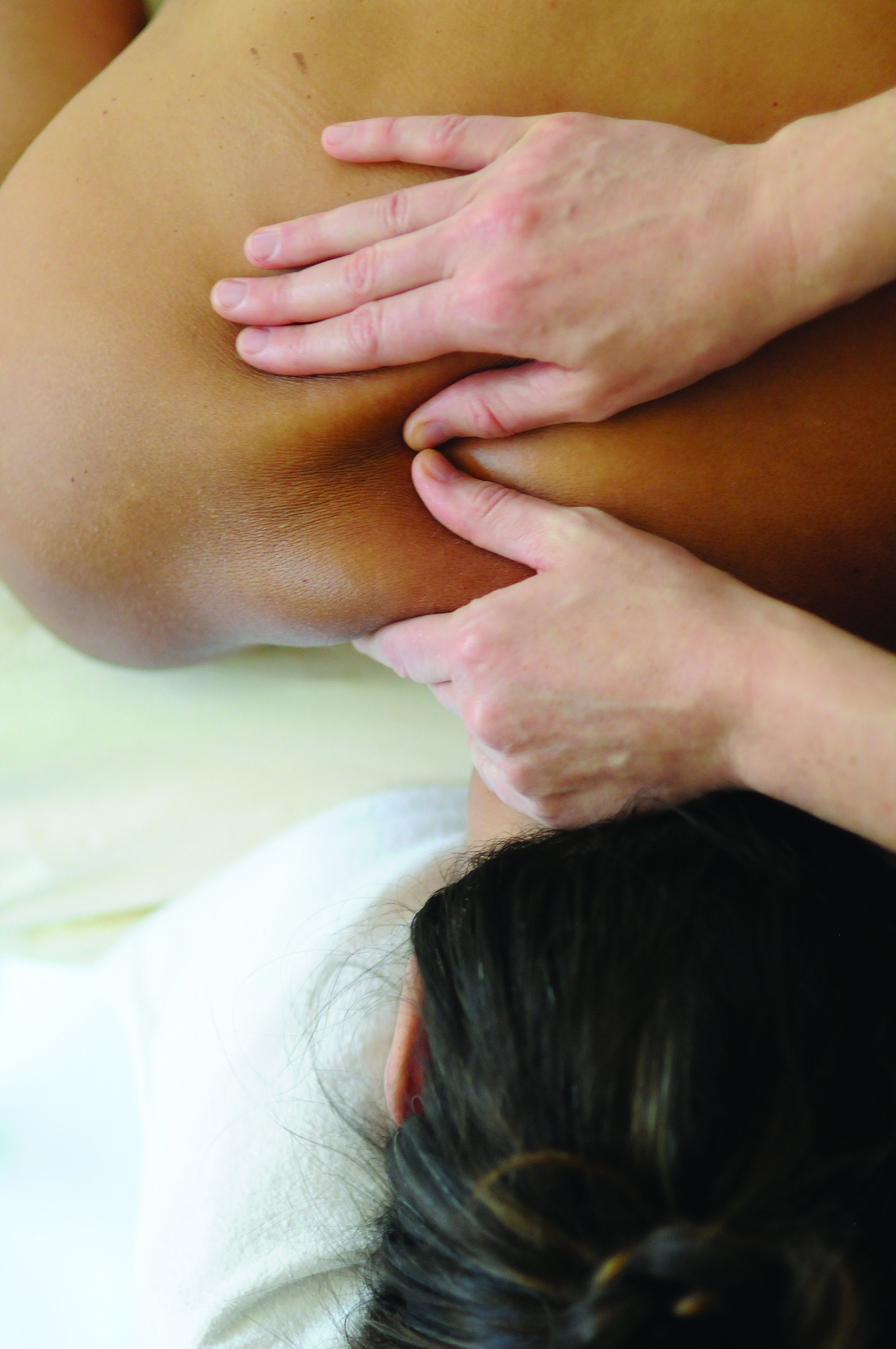 A slower and more specific form of massage focused on the deeper layers of muscle and connective tissue. Best used for acute and chronic muscle tension patterns caused by overuse or prior injury.
Examples of some conditions that can be treated with deep tissue massage: generalized neck/back pain, headaches, MS, fibromyalgia, stripping of scar tissue (injury/surgery recovery), plantar fasciitis, repetitive stress injuries, carpal tunnel syndrome, sciatica, hip/leg pain, TMJ

Trigger Point Therapy: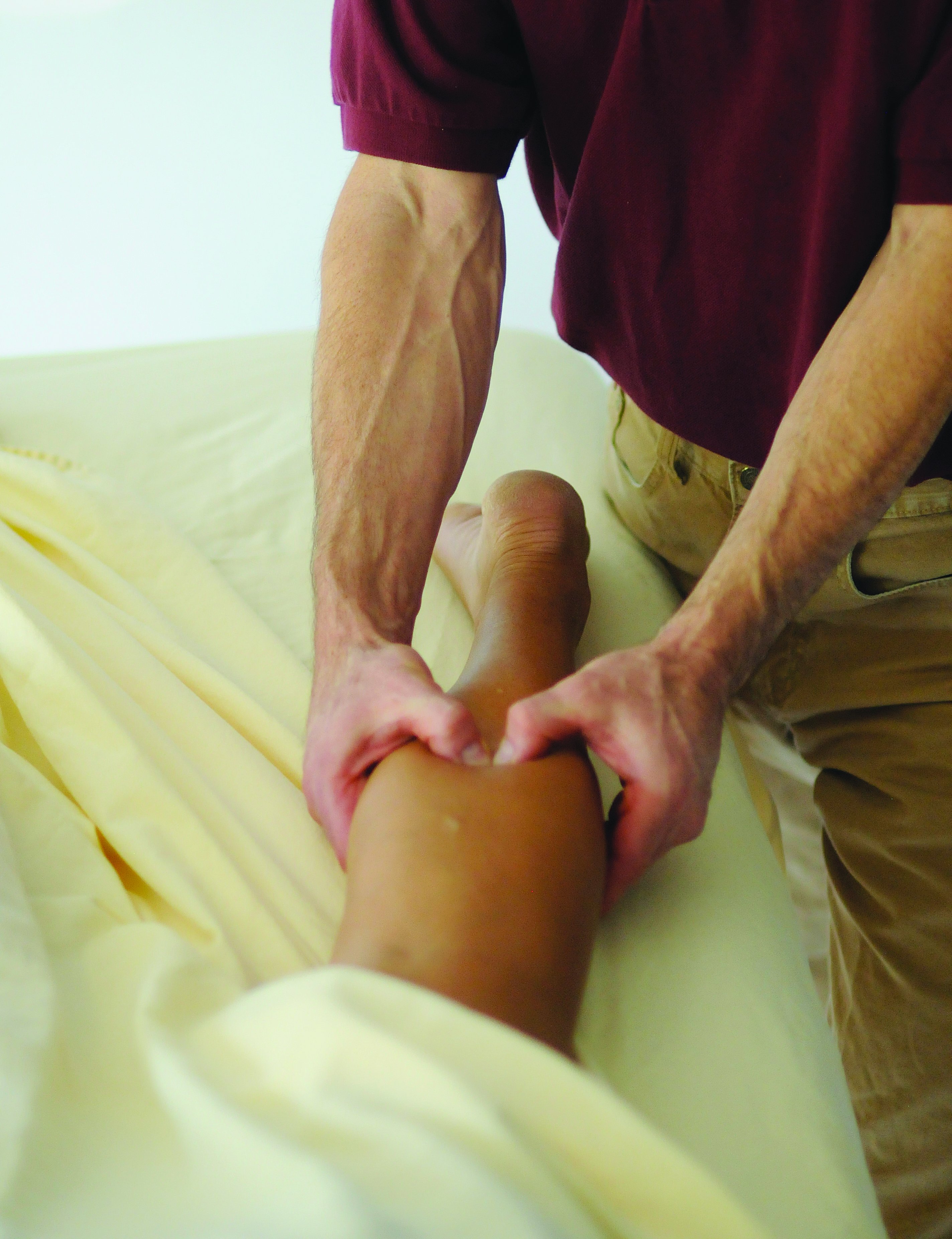 Trigger Points are nodules of skeletal muscle fibers or fascia that are hypersensitive and often refer pain to other areas of the body when pressure is applied. Trigger Point Therapy is a technique which applies deep focused pressure on an active trigger point to release it and relieve the pain it causes.
Hot Stone Massage: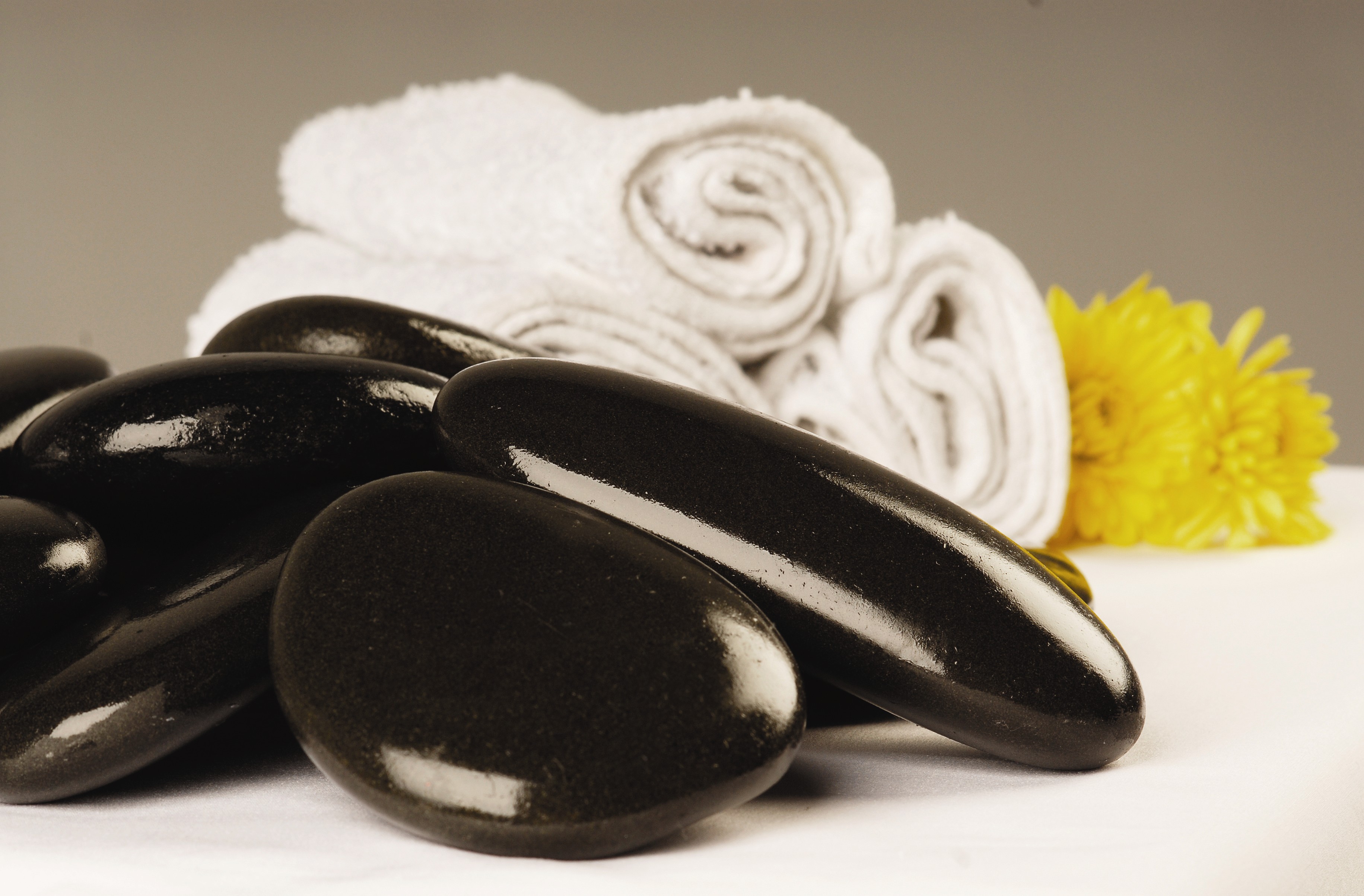 Specialty massage in which the therapist uses smooth, heated stones as a tool for treatment. The stones are placed on areas of the body, as well as a tool in the hands of the therapist, to heat tissues and help release tension.

Pre-Natal (Pregnancy) Massage:

A massage that is sympathetic to the needs of mother and baby during all stages of pregnancy. This technique allows for side-lying treatment in the later months when lying on the back or stomach is not only uncomfortable but unhealthy. Additional massage after delivery is recommended to assist in re-aligning the pelvis and giving mother some much needed relaxation time.

PNF (proprioceptive neuromuscular facilitation)/Manual Stretching:


A form of resistive muscle stretching. A stretch to the muscle is applied then, while the therapist resists the movement, the muscle being stretched is contracted for 5-10 seconds, then relaxed and a controlled stretch is further applied to the muscle.
This technique is excellent for pain management and rehabilitating weakened muscles as well increasing flexibility and muscle strength for daily and athletic purposes.
Chinese Cupping: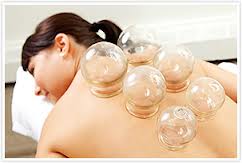 Think Deep Tissue Massage, but in reverse. Cupping involves applying a vacuum suction to the skin, affecting the deeper fascia and connective tissue without the discomfort some experience with other bodywork practices.