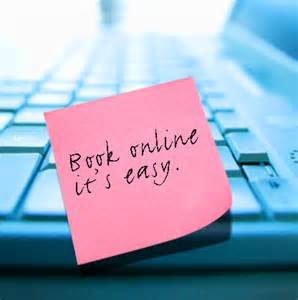 Hours Are By Appointment.
Click "Schedule an Appointment" to view availability.
*Please not that Jennifer is a solo practitioner so multiple appointments at the same time are not available.
Please see below for our Cancelation
& Late Arrival Policies.
**Please arrive 5-10min before your scheduled appointment time to complete a medical history form. If you are using a Gift Certificate, voucher or coupon you must bring it with you.**
Late Arrivals
If you arrive late, your session may be shortened in order to accommodate others whose appointments follow yours. Depending upon how late you arrive, your therapist will then determine if there is enough time remaining to start a treatment. Regardless of the length of the treatment actually given, you will be responsible for the "full" session. Out of respect and consideration to your therapist and other customers, please plan accordingly and be on time.

Cancellation Policy

24 hour advance notice is required when cancelling an appointment. This allows the opportunity for someone else to schedule an appointment. If you are unable to give us 24 hours advance notice the steps outlined below will be taken.
We understand sometimes things just happen. We will waive the fee for the first occurrence; however you will be flagged in our system as having a "No-Show" on your last appointment.
Before you may schedule another appointment, you must go to our website and prepay for your session. If you come to your next appointment the flag will be removed, your prepayment will cover the appointment and you will not be required to prepay for your next appointment.
If you prepay for your next appointment and again forgo our cancellation policy, your prepayment will be used to pay for the missed session and you will remain on No-Show Status". If using a gift certificate it will be forfeited.
Please understand massage therapists are independent contractors and paid by appointment. If you do not show for your appointment, the therapist is not being paid for the time sitting at the office with no client. Please be courteous, as their time is as valuable to them as yours is to you.

We look forward to serving you!